TAR-AL was born as a presetting bench for the workshop environment, in fact 80% of the units sold are placed besides the work centers and only 20% in the metrology rooms at controlled temperature.
TAR-AL is a system that simplifies the setting of 2-point (ID and OD ) and 3-point bore gauges.
It replaces the traditional way of using a lot of different ring masters and gage blocks.
Thanks to innovative adapters, a positioning error will be eliminated and the speed of presetting increased. You just input the dimension into the keyboard and the mobile carriage will position itself automatically onto this position. The mobile carriage system will always stay in the desired position.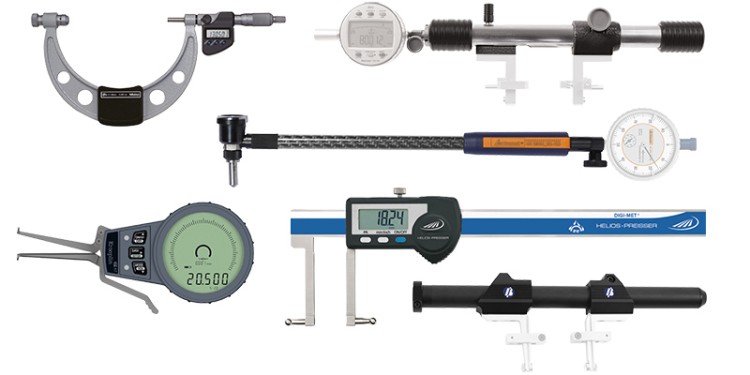 Suitable for setting internal and external measuring tools, such as:
Two-point bore gauges
External micrometers
Vernier calipers
Digital internal quick calipers
Universal measuring instruments
Plexiglass Cover
Professional mobile support table
ILAC / equivalent authority Certificate
Couple of anvils in hard steel
Bar code scanner for value recall
Reduction of the zeroing and presetting operations.
Cost saving, in terms of non-purchasing master rings and gage blocks: TR can replace , Micron per Micron, any master ring plus all gage blocks.
Better accuracy in presetting: the operation with the gage blocks requires precision and time: with TR you just have to digit the value.
With TR it's easier: in any zeroing operation you have one fixed point and the chance to have 2 hands free to reach the minimum point. The operator error is reduced.
With patented adapters that guide the instruments during the operations, the TR can work on the internal and the external of the ceramic blocks.
The hardness of the ceramic ensure durability.
If certified by a recognized authority, TR can be a certified Primary Reference which allows the company to the Inhouse calibration of the instruments and consequently represents a cost saving option and ensures the permanent availability of the instruments in the workshop.
Bar code scanner for value recall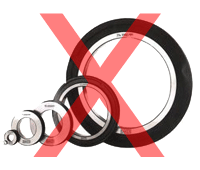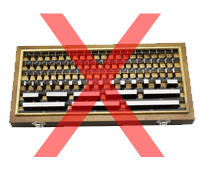 Alphanumeric keyboard
LCD Display with 20 characters
Stores up to 100 positions ( OD + ID )
SW interface with remote PC / Printer
Connectivity and Storage via USB
Plexiglass Cover
Professional mobile support table
ILAC / equivalent authority Certificate
Couple of anvils in hard steel
Bar code scanner for value recall
Reduction of the zeroing and presetting operations.
Cost saving, in terms of non-purchasing master rings and gage blocks: TR can replace , Micron per Micron, any master ring plus all gage blocks.
Better accuracy in presetting: the operation with the gage blocks requires precision and time: with TR you just have to digit the value.
With TR it's easier: in any zeroing operation you have one fixed point and the chance to have 2 hands free to reach the minimum point. The operator error is reduced.
With patented adapters that guide the instruments during the operations, the TR can work on the internal and the external of the ceramic blocks.
The hardness of the ceramic ensure durability.
If certified by a recognized authority, TR can be a certified Primary Reference which allows the company to the Inhouse calibration of the instruments and consequently represents a cost saving option and ensures the permanent availability of the instruments in the workshop.
Bar code scanner for value recall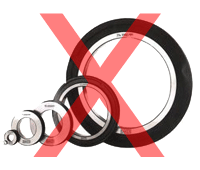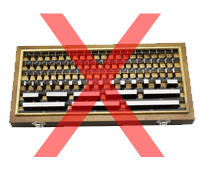 Alphanumeric keyboard
LCD Display with 20 characters
Stores up to 100 positions ( OD + ID )
SW interface with remote PC / Printer
Connectivity and Storage via USB
TR SERIE R
 
300
600
1000
1500
2000
3000
4000
5000
Measuring range ID
mm (in)
300 (12)
600 (23)
1000 (40)
1500 (60)
2000 (80)
3000 (120)
4000 (160)
5000 (200)
Measuring range OD
mm
340
640
1040
1540
2040
3040
4040
5040
Weight
Kg
75
100
180
320
400
500
750
930
Interface
 
ETHERNET/USB
Max Permissible Error
µm
3 µm + L /300
Repeatability
µm
1
Resolution
µm
1
Working temperature
°C
10 – 35
TR SERIE S
 
300
600
1000
1500
2000
3000
4000
5000
Max Permissible Error
µm
1,5 µm + L /500

Repeatability

µm
0,8
Resolution
µm
0,5
Working temperature
°C
10 – 35
TR SERIE P
 
300
600
1000
Max Permissible Error
µm
1 µm + L /500
 
Repeatability
µm
0,5<
 
Resolution
µm
0,1
 
Working temperature
°C
20 ± 1